All the Cavies live outside except near delivery of their babies when they come inside in a large plastic hutch and share our home living space until the babies have safely arrived and are doing well enough to live outside again. These hutches are amazing and really well built they give good protection from the elements and keep the cavies well ventilated too so everyone is happy.
 WHEN THE WEATHER IS DRY AND I AM AROUND I LET THE TEDDIES HAVE A RUN AROUND ON THE LAWN AS THEY LOVE THE GRASS AND EXERCISE.
THE GIRLS HAVE THE LARGEST RUN, THE BREEDING PAIRS A SEPARATE RUN AND THE BOARS NOT IN STUD ALSO A SPARE RUN OR TWO.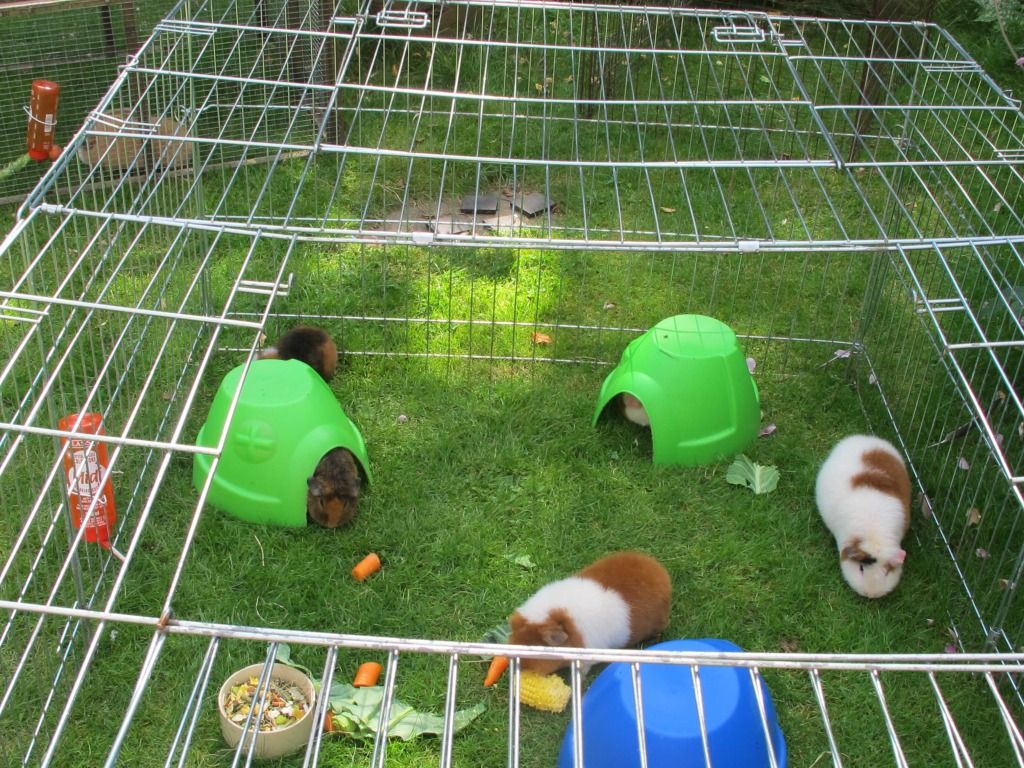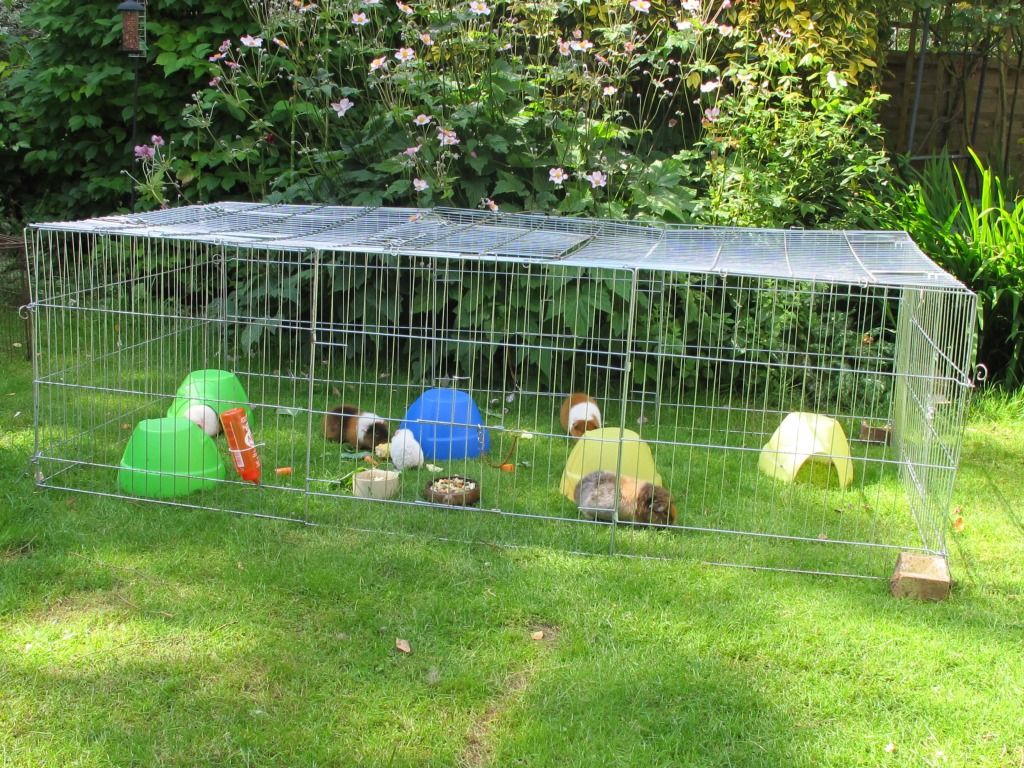 MONSOON AND DUSTY BLUE NOW PAIRED FOR BREEDING HOPING FOR SOME SLATE/LILAC COLOURS WITH THESE TWO.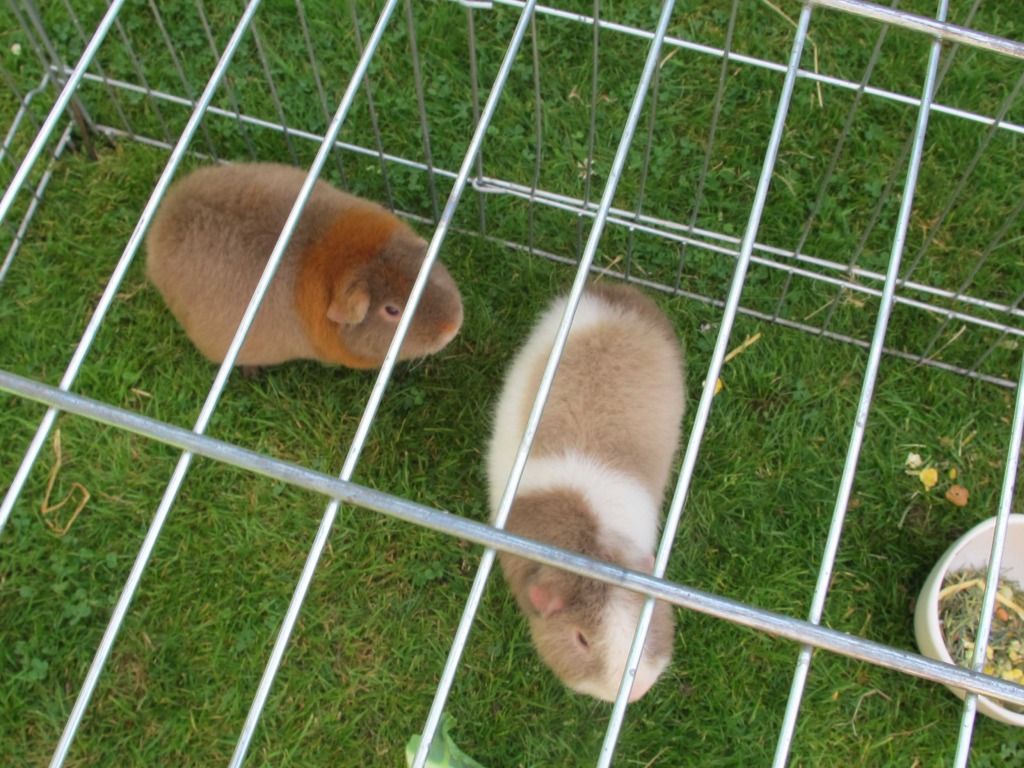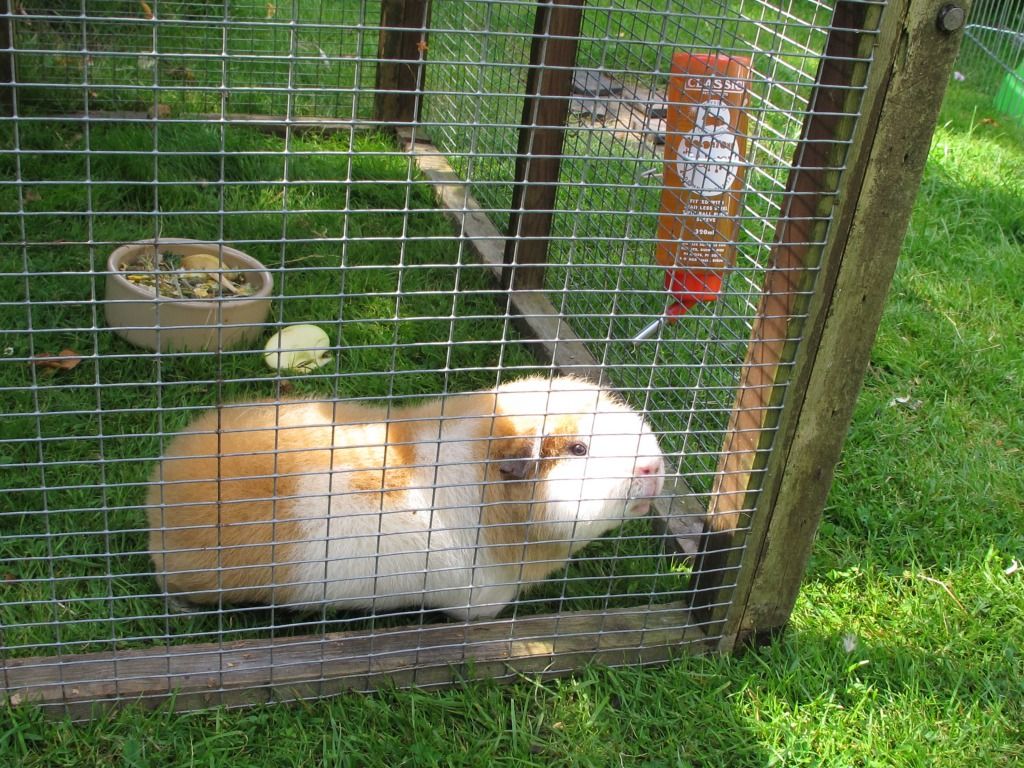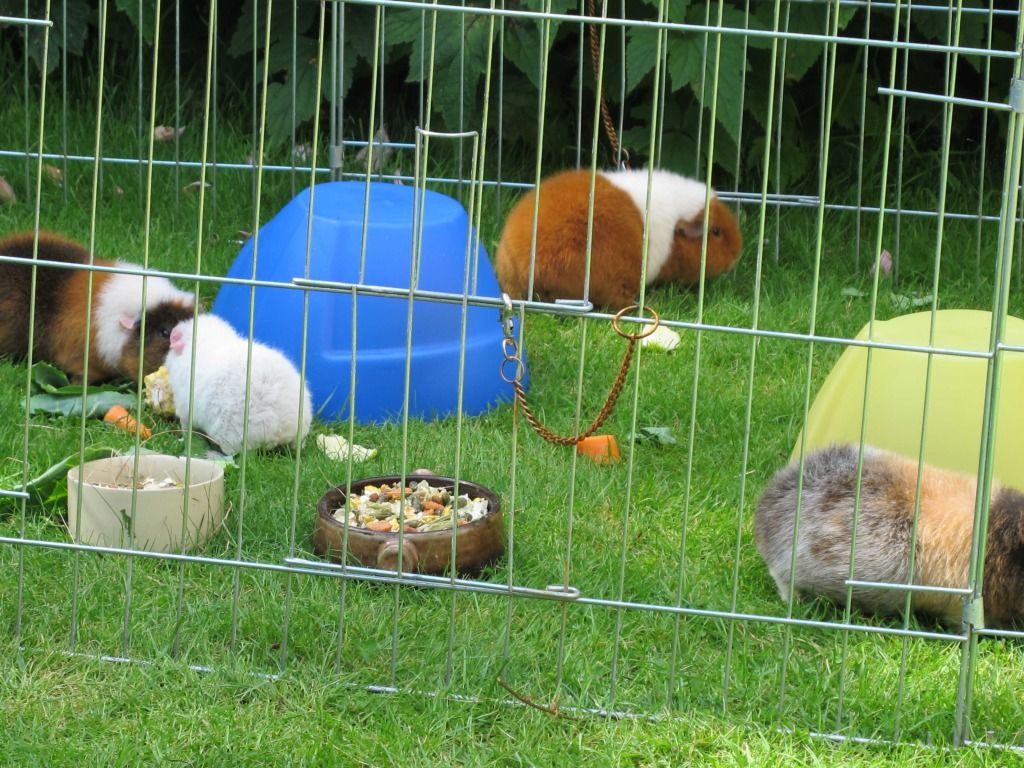 I have additional hutches too but these are now just for spare as I hope to keep the numbers at any one time not too excessive as the cost of food and maintenance seems high these days.
I have 5 boars and 10 sows but will shortly have new additions if the pregnancy and birth go well.
I have rehomed some lovely piggies this year and hope they enjoy their new owners and its lovely to find such good homes for older piggies who still have  alot of living and enjoyment to look forward too.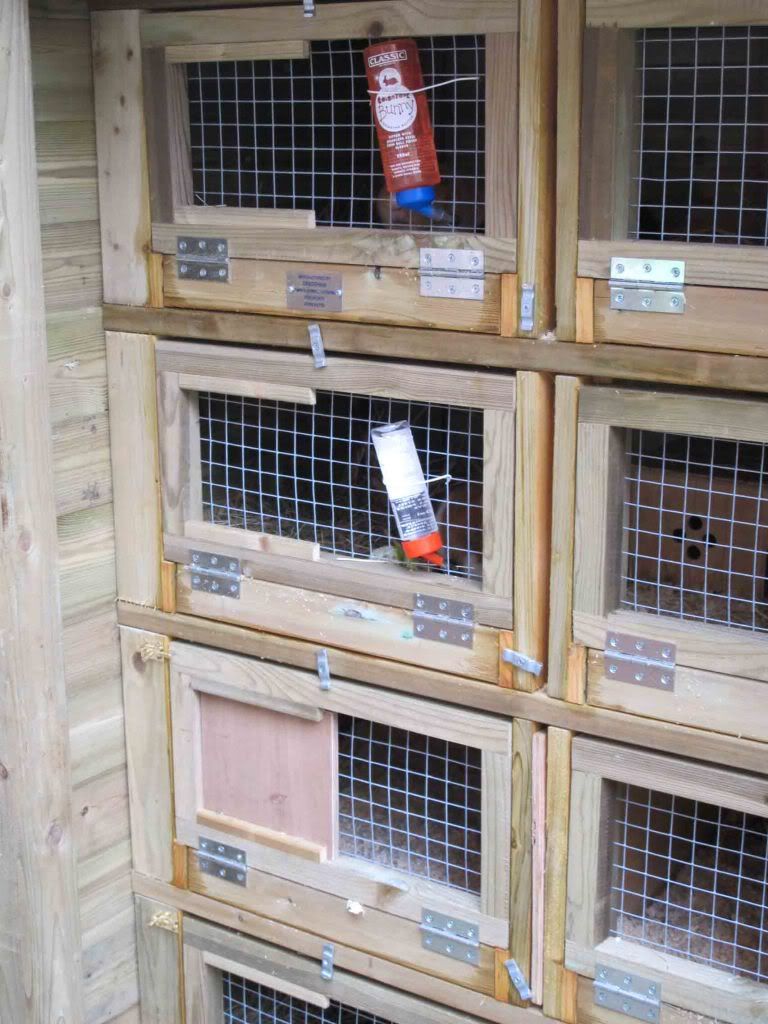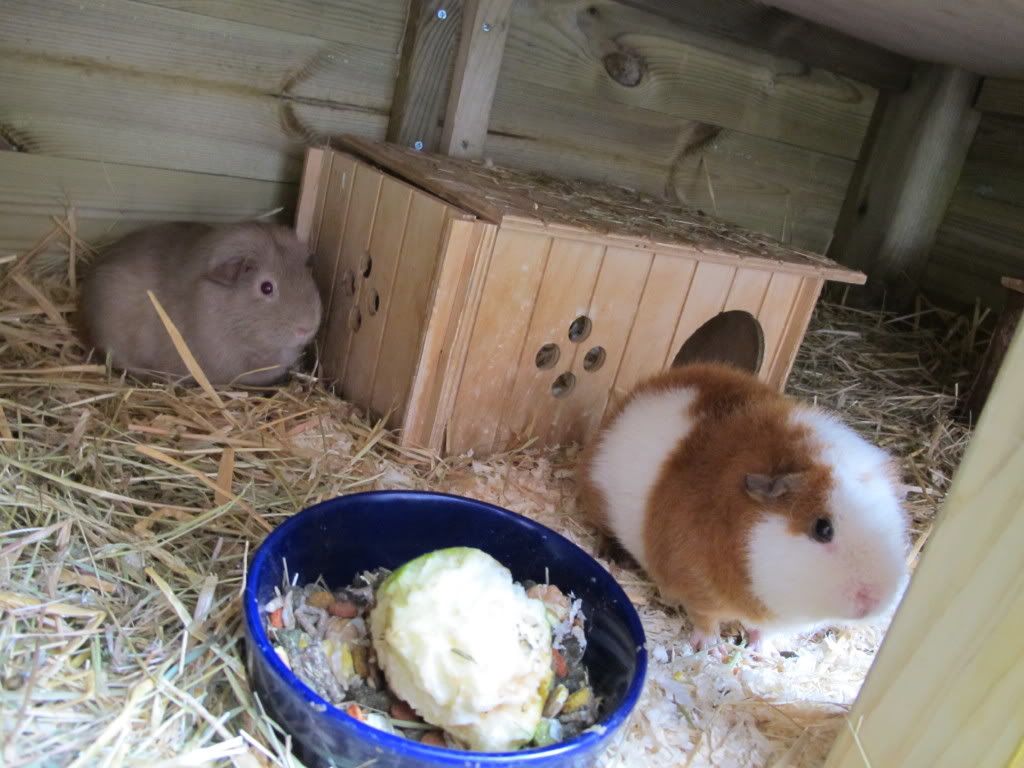 Sophie and buttercup awaiting breakfast THESE 2 HAVE RECENTLY GONE TO PET HOMES TO LIVE.

 SCARLET AND HER MUM MONSOON.
DUSTY BLUE AND PRECIOUS BABE- THEIR 1 BABY LAVENDER HAS JUST ARRIVED ALL WHITE WITH PINK EYES THOUGH HER SKIN IS DARK GREY IN PLACES SO SHE MAYBE WILL CHANGE TO A HIMI TYPE ROAN.
LAVENDER- 1 WEEK OLD JUNE 14 2 012.lAVENDER IS NOW CHANGING AND HAS LILAC HAIR ON HER RUMP AND POSSIBLE ON HER FACE ITS HARD TO TELL HOW SHE WILL END UP SHES ABIT LIKE AN UGLY DUCKLING AT THE MOMENT AS TYPICALLY HER HAIR HAS RUBBED OFF HER NOSE INPLACES WHERE SHE'S STILL FEEDING ON MUMS MILK.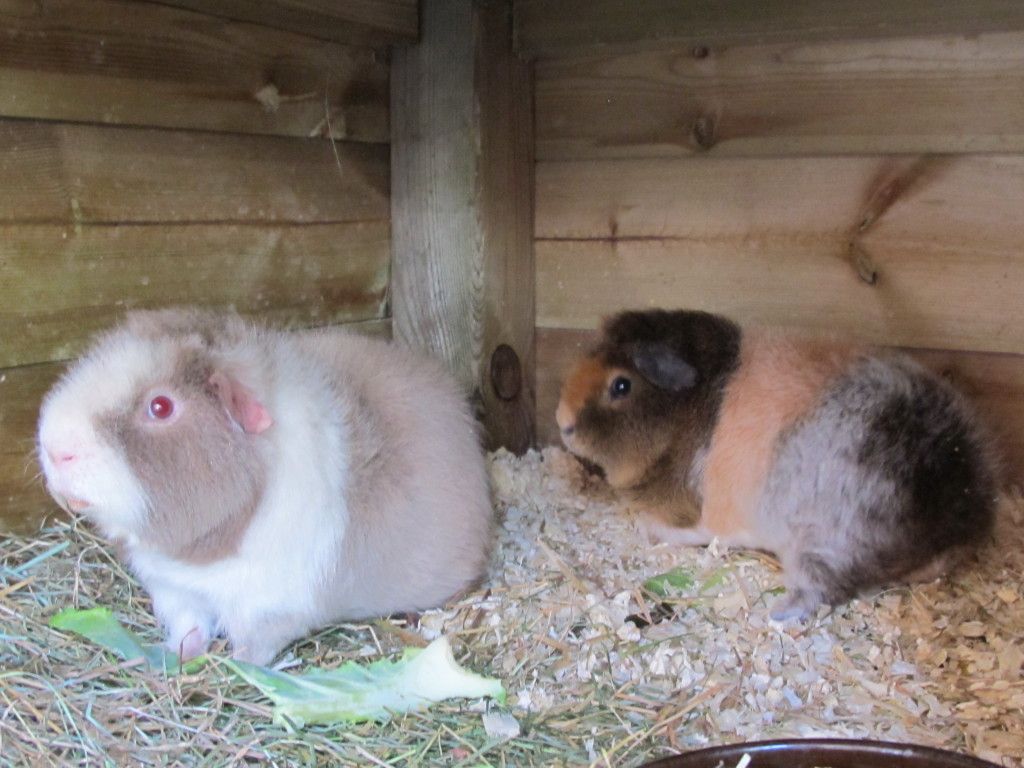 I keep them bedded on wood shavings, barley straw and hay for comfort.  They have wooden boxes and plastic boxes to hide in and for extra warmth. In good weather I have about 4 runs which accommodates all the guineas and so they all can go out for a run in the back garden.