PRICE - BABY TEDDY SOWS £20 -   £25 each 
DEPENDING ON COLOUR AND BREEDING LINE
BABY TEDDY CARRIER SOWS £18 EACH
BABY TEDDY BOARS £15 - £20 each   depending on colour and pedigree
BABY TEDDY CARRIER BOARS £10 EACH
deposit £5 secures
PLEASE CONTACT ME BY EMAIL
ness.howells@ntlworld.com  or telephone 01932 840868
Vanessa's Teddy Cavies
 Julia Page illustrator and artist.
Just wanted to let you know about these lovely little story books written and Illustrated by Julia Page a friend of mine who adores guinea pigs.
Julia also has created some beautiful paintings that can be viewed on her website see link below.
http://page-art.co.uk/julia/j_3_gallery/main.php?id=32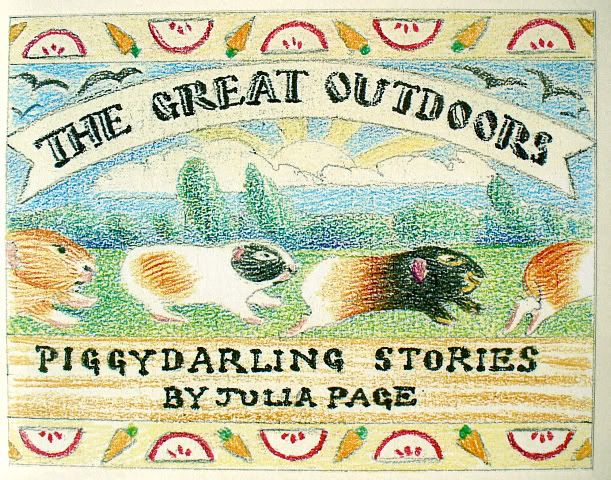 Illustration on front cover of 1 of Piggydarling stories
by Julia Page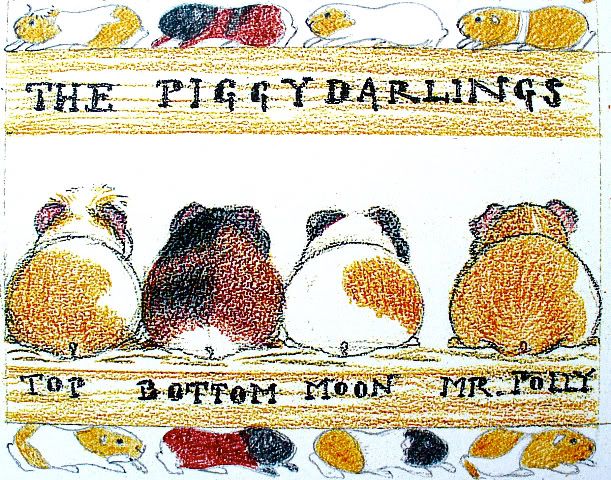 Illustration on back cover of each Piggydarling story by Julia Page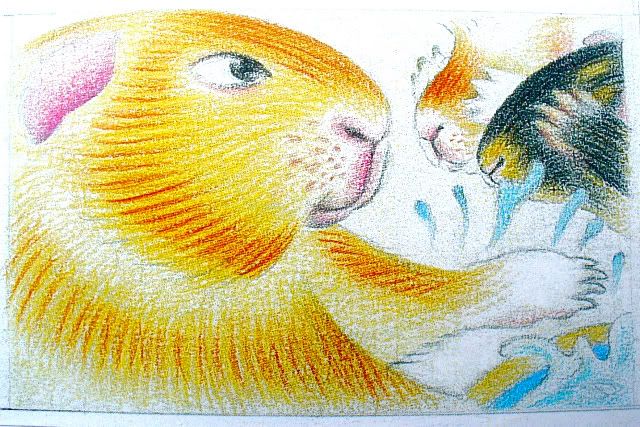 An illustration taken from the Piggiedarling story Bathtime.
 Piggiedarling stories by Julia Page
 I met Julia last year for the first time when she chose to give a wonderful  home to 2 of my teddy sows. Lottie and Kitty her daughter
see rehomed page.They are also appear in "Lotties babies" video.
They have an amazing time at  Julia's home and she
has sent me so many lovely photos of them to let me know they are well and happy There are 4 Piggingdarling stories and 1 book called Journey to an Island.
These little books  are about her some of her adorable
guinea pigs that have shared their lives with her over the years.
 Kitty and Lottie will star as themselves in the next book
soon to be printed - The  Teddies Visit.
Being printed this moment so I can't wait to get my copy.

Each little pocket book is priced at £2.99.
2 1/2" x 3 1/2" sized

I just love the hand drawn illustrations and amusing wording.
Anyone who loves guinea pigs might be interested
in owning a book or two or know someone
else who would like one as a gift.
 Please contact Julia at julia.page@talktalk.net
 Photo of Lottie giving the final proof read to Journey to and Island.
I think Little Moon does look a bit like Lottie.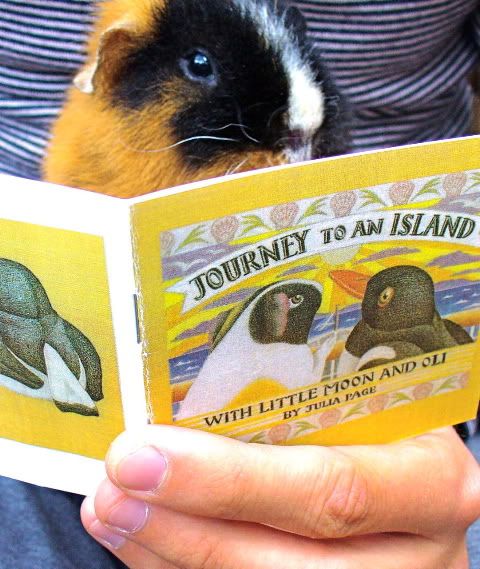 I